Life has never been easy for Lindsey Turmore, a mother of nine.
The COVID The pandemic has brought its own challenges, but now the cost of living crisis is increasing her anxiety and damaging her already fragile mental health.
"It's always been a struggle to make sure the kids have the right needs they need," says Lindsey.
"It's hard. Choosing whether to buy food for my children or pay the bills or the electricity? So you keep picking and picking," he adds.
To help with her mental state, Lindsey regularly visits The Church on the Street. It's an unfunded church run by Mick Flemming – a man most locals know simply as Pastor Mick – and provides a lifeline for many.
He lives in Burnley, a city where the number of people claiming Universal Credit has increased by more than 50% in the last two years. The need for Pastor Mick's help is greater now than ever.
Many who come to church have problems with drugs or drinking. Now he is coming more and more for support and advice with financial and mental problems.
The End Fuel Poverty Coalition estimates that less than a third of Burnley's households are low on fuel, which means they spend more than 10% of their income on energy bills.
I ask Mick if he feels that there is a direct link between the current cost-of-living crisis and people's mental health.
"Where there is poverty, there is anxiety," he explains. "I don't know where your next meal came from. I don't know if you can turn on the gas or the electricity. It causes stress and anxiety and physical and, of course, mental problems."
Research by the charity Mental Health UK supports Mick's summary. The number of people contacting mental health charities and financial counseling is said to have increased by more than 96% in the last 12 months.
"Another depression is coming"
David Allen is a consultant at The Church on the Street and says he sees the impact of the financial problems people are struggling to deal with.
"The numbers (of clients) are growing and growing," he says.
"People feel like they're leaning their backs against the wall, that they have nowhere to go, which affects their mental health. They feel more and more depressed and more depressions are starting."
As part of a pilot partnership between the church and the local NHS trust, paramedics now visit the center once a week.
The idea is that a familiar environment can help guide those who need mental health care to get involved in the services provided by the NHS.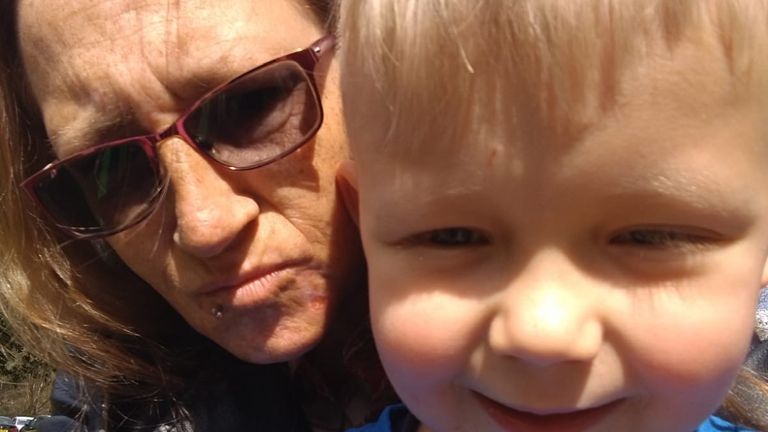 However, for those like Lindsey, the church will always be a key part of their coping and recovery strategies.
"It's like family," he says. "I don't know where I would be if I couldn't visit the center."
Pastor Mick has gloomy predictions for the future and is not alone.
For several months now, many experts have warned that a mental health crisis is approaching. They now fear that further stress from the cost-of-living crisis will accelerate its arrival.